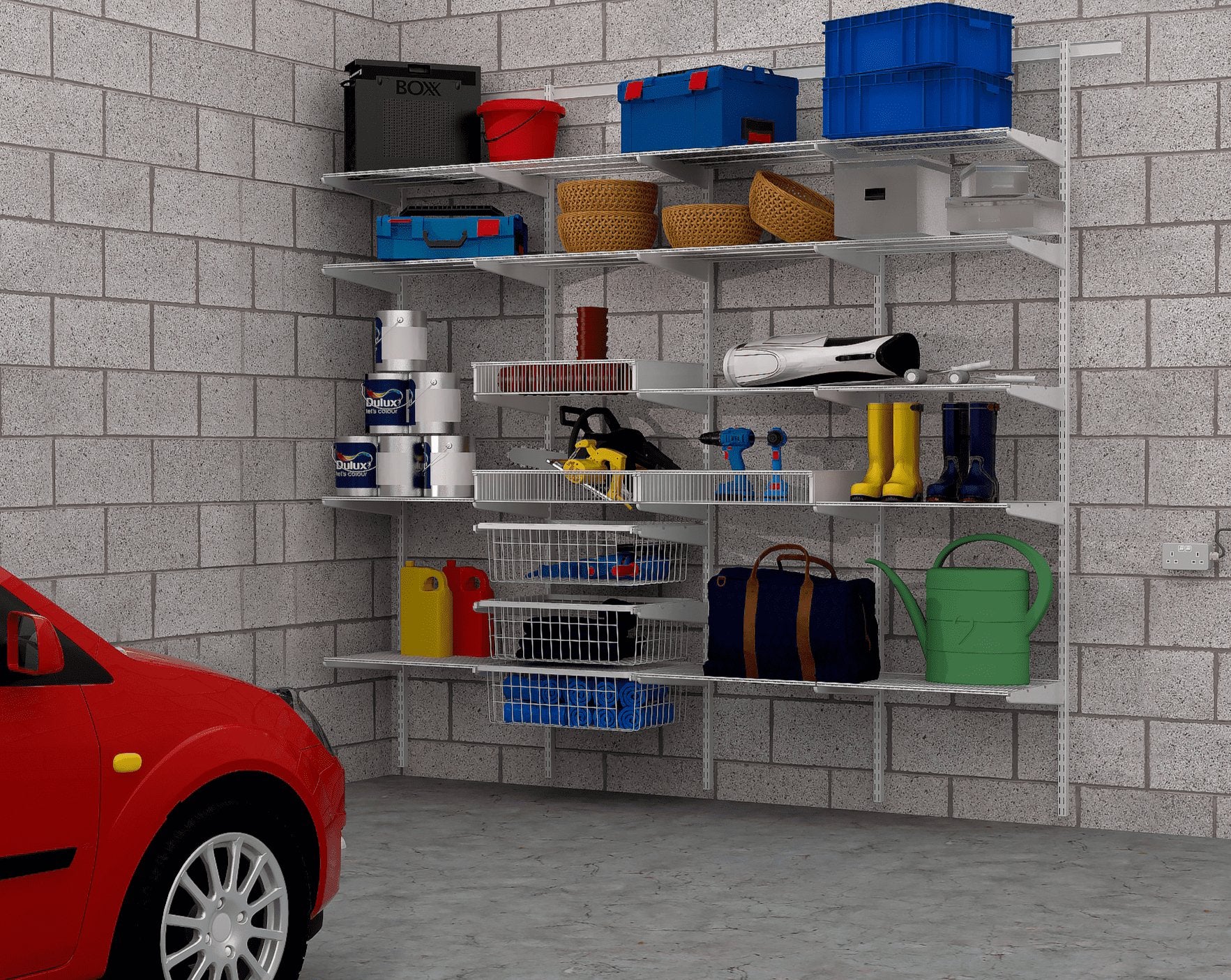 Garage Shelving Kit 2
Save

£539.60
Our Price:
Current Price
£459.00
Let's face it - most of us have a garage or carport that's just begging to be used for some important and useful storage. But with so much space potentially available, it can be hard to know where to start. Well, look no further than our garage shelving kit!

This fantastic kit comes with everything you need to get great adaptable storage suited to your needs. You get a range of options, so you can pick the perfect kit for your garage, workshop or carport. Plus, with our extensive range, you can choose from a wide range of shelving kits or even build your own.

Whether you're looking for something strong and durable or just something that's easy to install, our garage shelving kit has you covered. Plus, it's built to last, so you can rest assured that your storage will last for years to come.

So why not give your carport or garage some much-needed attention? With our garage shelving kit, you can get great adaptable storage right away!
Main features:

With our build your own shelving options you can tailor your garage storage to fit your room size or specifications exactly!

The Hanging Uprights can be cut to reduce the height, Shelving and Clothes Hanging Rails may also be cut to reduce width. If the configuration of the shelves and accessories don't suit you just change them around until they do, easy.
Kit Includes:

Top Hanging Rail x 2, cut one to the required length

Hanging Upright x 5 @ 2300 mm, cut if required

Wire Shelves x 15

Shelf Brackets x 29

Basket Shelf including dividers x 3

Pull Out Wire Baskets x 3

Wall Stabilisers x 5

Weight 68.2 Kgs
Dimensions:

Width 246cm x Height 230cm x Depth 41.5cm
Delivery:

We offer delivery anywhere throughout the UK and Northern Ireland, Irish Republic, Isle of Man, Highlands and Islands, Chanel islands and the Isle of White. Most orders can be delivered within 1-3 working days.

To Exchange Or Return An Item We will refund or exchange items you are not entirely happy with and we will return the cost of transportation or postage on any item proven to be defective after inspection. However, in the unlikely event that you are not satisfied with a purchased item and wish to exchange it, you will be responsible for the cost of return postage/shipping. In these cases, all items must be returned within 28 days of purchase with the original packaging intact and in a resalable condition. To return goods to us you must first call Storage Maker on 0845 217 9917 or email: sales@storagemaker.co.uk to arrange a collection.