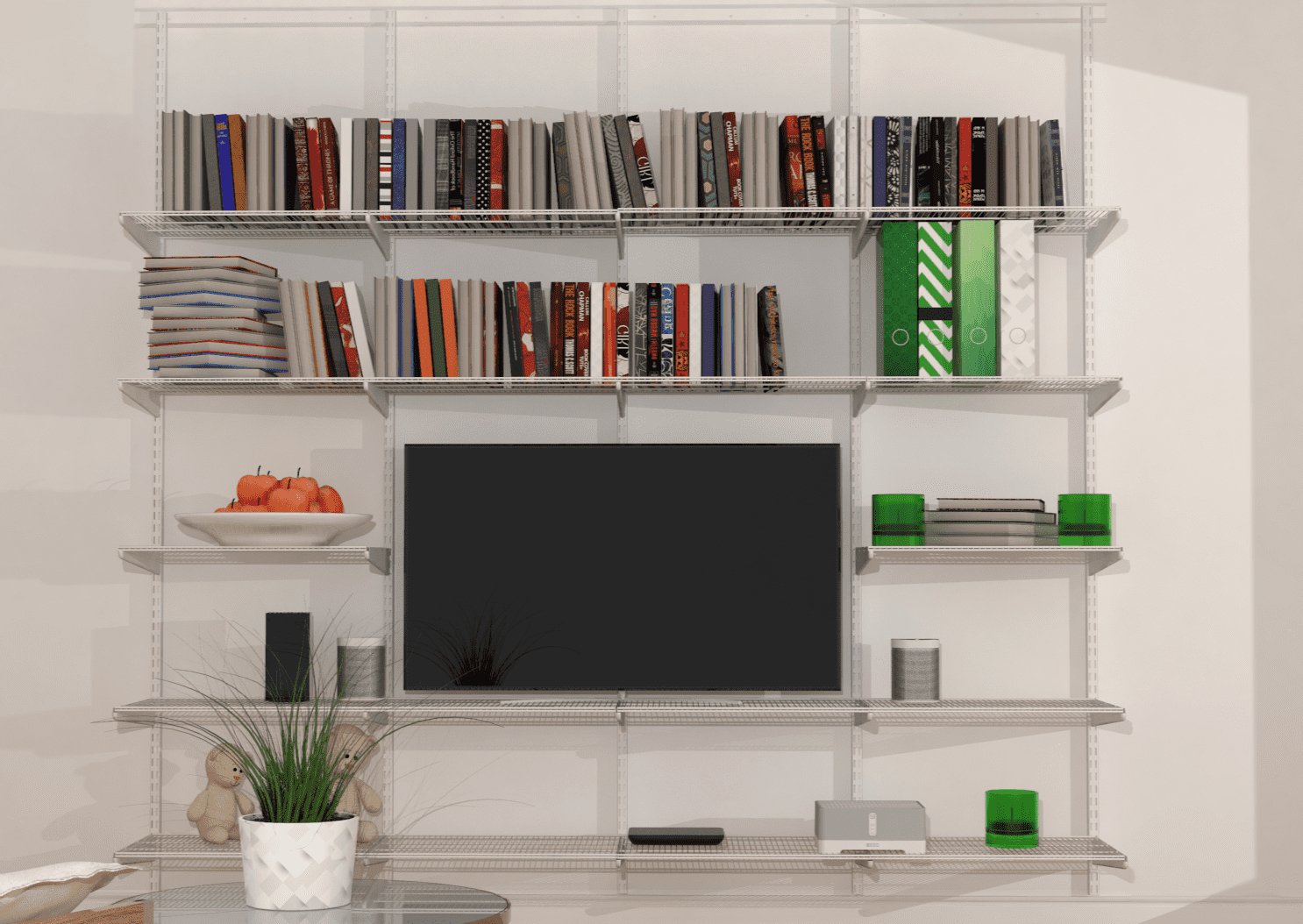 Living Room Organisation Kit
Save

£434.62
Our Price:
Current Price
£429.00
Simplify your living room with this space saving organisation kit and because the system is completely flexible you can arrange the layout to suit yourself, or, why not design and build your own from our complete range of components.
Delivery:

We offer delivery anywhere throughout the UK and Northern Ireland, Irish Republic, Isle of Man, Highlands and Islands, Chanel islands and the Isle of White. Most orders can be delivered within 1-3 working days.

To Exchange Or Return An Item We will refund or exchange items you are not entirely happy with and we will return the cost of transportation or postage on any item proven to be defective after inspection. However, in the unlikely event that you are not satisfied with a purchased item and wish to exchange it, you will be responsible for the cost of return postage/shipping. In these cases, all items must be returned within 28 days of purchase with the original packaging intact and in a resalable condition. To return goods to us you must first call Storage Maker on 0845 217 9917 or email: sales@storagemaker.co.uk to arrange a collection.