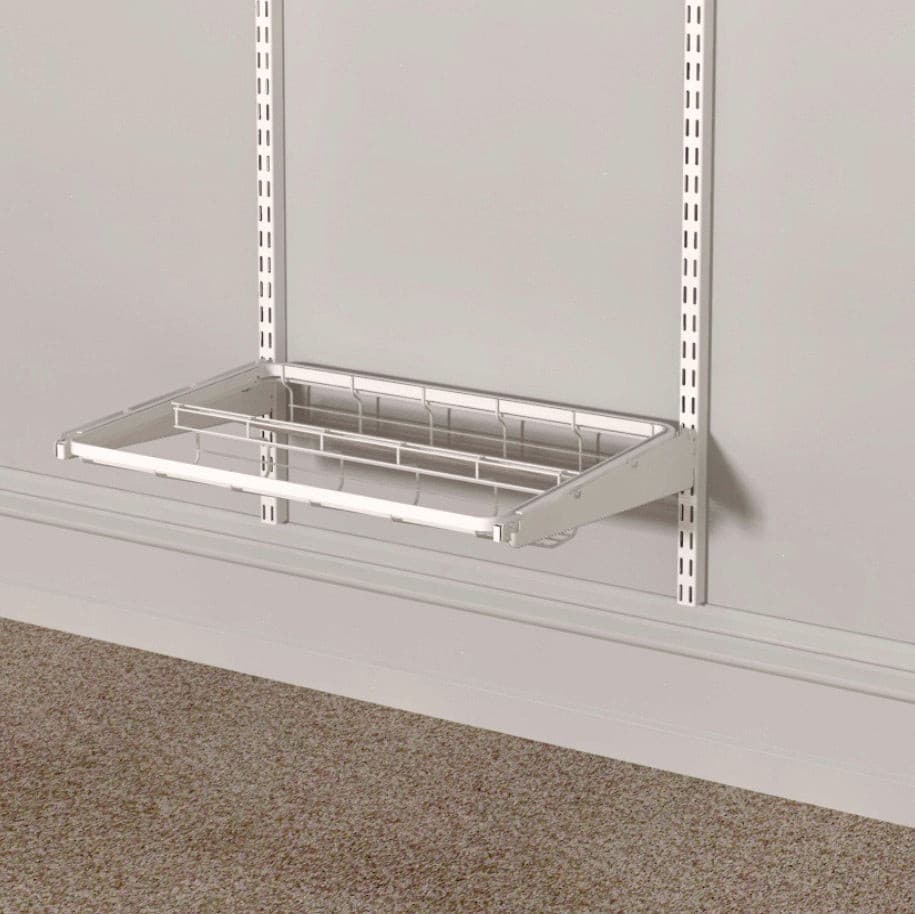 Pull Out Shoe Rack
Save

£16.00
Our Price:
Current Price
£39.90
Well designed and constructed Pull Out Shoe Rack. A great bedroom storage solution to keep your shoes safe and within easy reach.
Just position over the slots in the brackets and click into place - easy.
Place your shoes on the two rows and slide in and out for ease of access.
BRACKETS ARE NOT INCLUDED AND MUST BE ORDERED IN ADDITION
Dimensions: 607mm x 405mm x 90mm