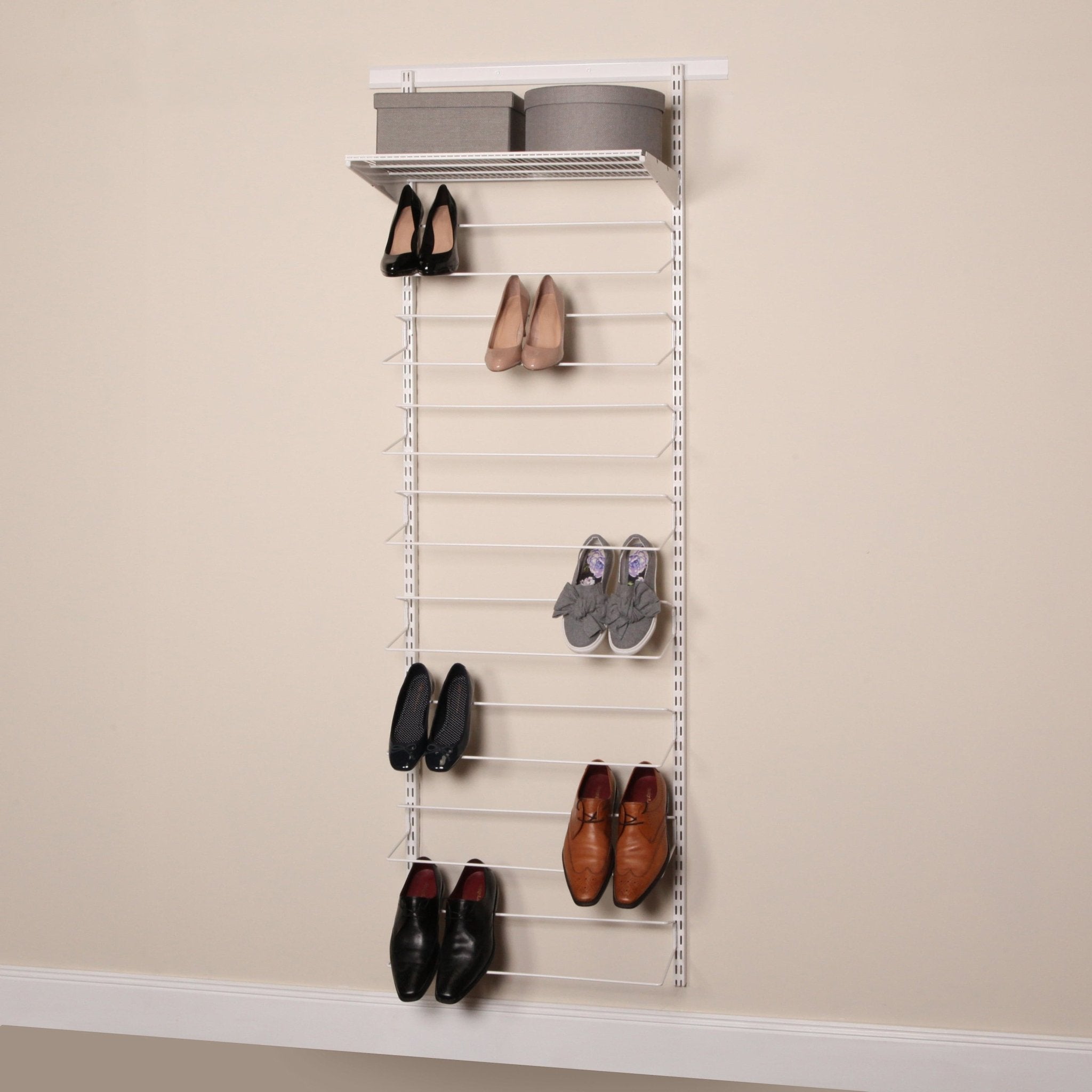 Shoe Storage Rack
Save

£86.25
Our Price:
Current Price
£134.70
Introducing the Open Wardrobe System from Storagemaker, designed for organization in walk-in closets, small corners, and other spaces.
This kit includes 7 shoe shelves + a shelf in classic white, able to hold up to 35 pairs of shoes with a small heel.
The top hanging rail measures 650mm and the hanging uprights are 2300mm (can be cut to reduce height).
Maximize space and keep your items organized with this wardrobe system from Storagemaker.
Dimensions: 63cm (W) x 35cm (D) x 230cm (H).
Top hanging rail (650mm); hanging uprights (2300mm)/can be cut to reduce height; wire shelves (x1); shelf brackets (x2); shoe shelf (x7); wall stabiliser (x2); weight (10 kg).