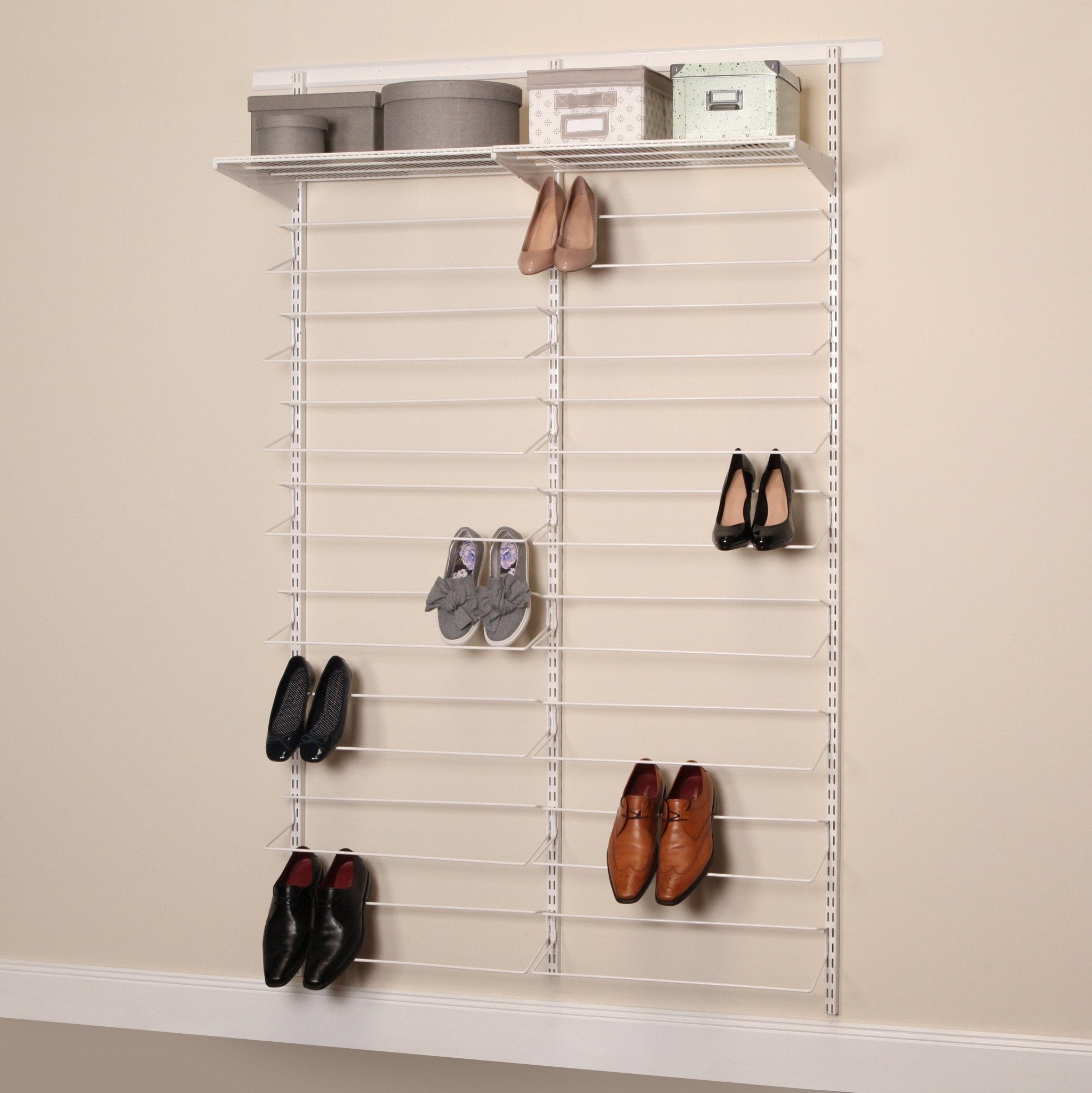 Shoe Storage Double Rack
Save

£177.42
Our Price:
Current Price
£209.74
Ideal for walk-in wardrobes, closets and utilising small corners. This kit consists of 14 Shoe Shelves and a Shelf available in Classic White and Platinum Grey.
Dimensions: Width 124cm x Depth 35cm x Height 230cm.
Capacity: 70 pairs (max) of shoes.
Special Note: The height can be reduced. If the configuration of the shelves don't suit you just change them around until they do, easy. Suitable for shoes with at least a small heal.
Top Hanging Rail 1250mm x 1
Hanging Upright x 3 @ 2300mm, can be cut to reduce height
Wire Shelves x 2
Shelf Brackets x 3
Shoe Shelf x 14
Wall Stabiliser x 3
Weight: 10 kg