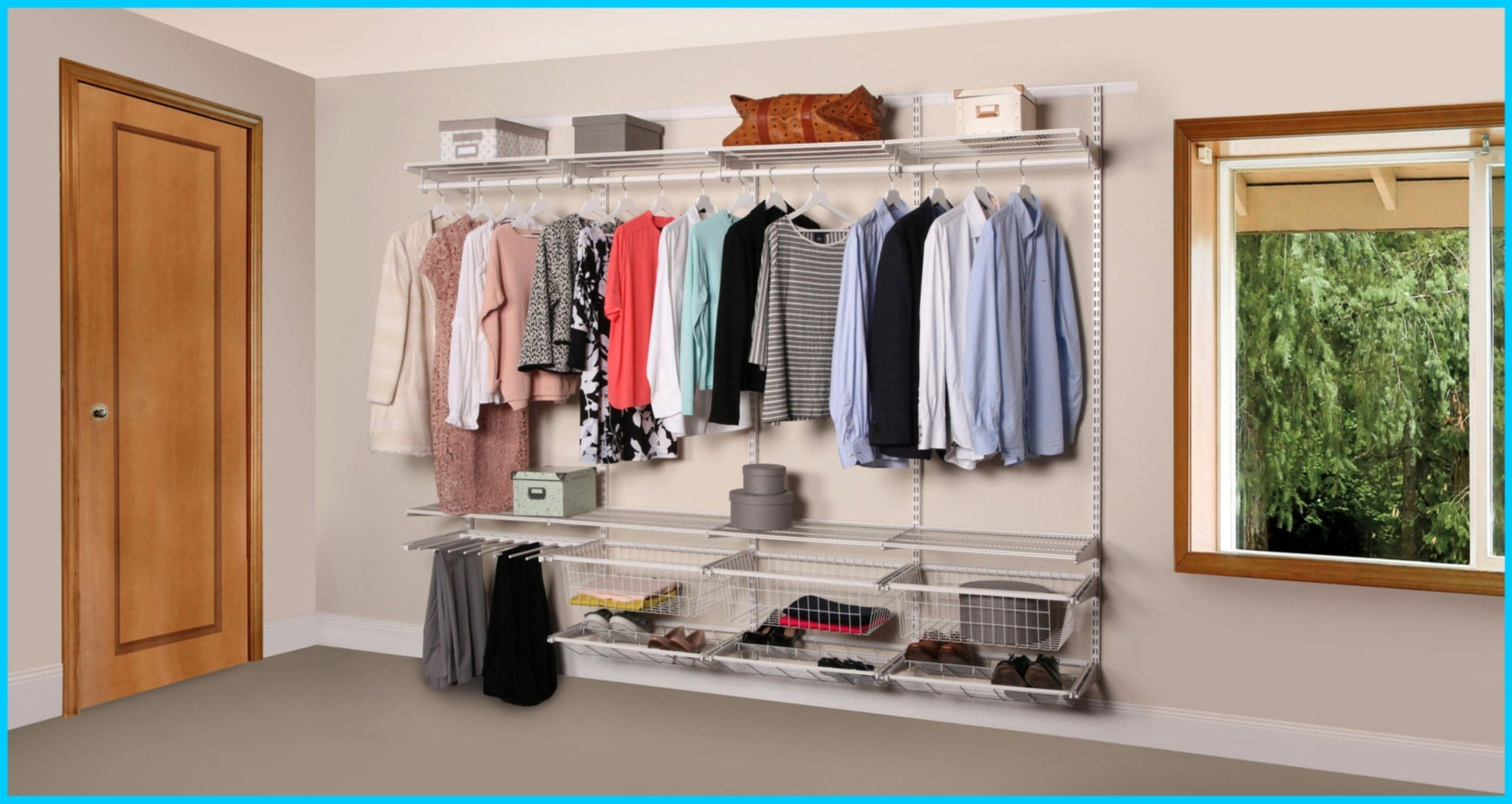 Five Great Storage Ideas for Small Bedrooms
They say that the best things come in small packages, and when it comes to your bedroom, a smaller space can be the perfect cosy retreat. But as with any smaller room in your home, storage can sometimes be a problem. If you're finding that you've got more possessions cluttering your limited bedroom space than you know what to do with, then check out our handy hints! With a little creativity and some ingenious storage, you can transform your room into a fresh new space and free up your floor.
Install floating shelves around the perimeter of your room
Given that so much of our bedroom furniture and items end up on the carpet at our feet, we often neglect the available space on the walls! But your walls actually have a lot of untapped storage potential. Why not buy a few floating shelves and space them around your walls to keep any books, artwork or even photo frames up high? Having shelving higher up not only keeps everything tidy, but it also draws the eye upwards, making your entire room seem bigger than it already is. Win win!
Put a clothing rack in the corner of your room
Tired of having an overflowing wardrobe? It's time to think outside the box - literally. Flexible storage racks allow you to show off your gorgeous clothing without having to stuff your favourite pieces into piles or under your bed, and wall-mounted storage solutions in particular, allow you to keep your clothing looking tidy without the hassle of a bulky wardrobe taking up space. Check out our various DIY storage kits right here to find the perfect size for you: 
Hang your laundry bag on the back of your door
If you're finding that your laundry hamper is taking up a lot of floor space, then get creative with your bedroom door and hang the entire hamper up! There are plenty of hampers that you can buy with hooks attached to ensure that all of your dirty clothes are suspended against the back of your door. Not only do you free up a bit of space on your floor, you also don't have to stare at a growing messy pile of washing all the time. An easy and effortless hack!
Pop your shoes onto a shoe rack
Nobody enjoys tripping over a pair of boots, flip-flops or high heels that have been left abandoned on the carpet. If your room is looking cluttered due to the shoes that you tend to leave dotted around, then it's time to invest in a shoe rack. Perfect for small corners and cost-effective too, you can display your fancy footwear in a way that doesn't take up any floor space. Keep the shoes you wear the most at the bottom of your rack and suspend any special occasion shoes at the top to make for easier access when you're getting ready in the morning.
Turn the space under your bed into extra storage
Whilst a Feng Shui expert might baulk at the idea of keeping your items under the bed, smaller bedrooms are ideal for under-the-bed storage solutions. Either you can invest in a new storage bed, make it yourself with a DIY kit, or even raise your current bed by adding storage containers under the bed itself. These containers are easily concealed with a bed skirt, or else you can buy them in a neutral colour so they're not so noticeable. Suddenly you'll have plenty of extra space to tuck away any extra bedding, seasonal clothing or even sports equipment.
Have you got any other storage hacks or even need extra inspiration? Get in touch with our team! Here at Storage Maker, our experts are always happy to hear from you.