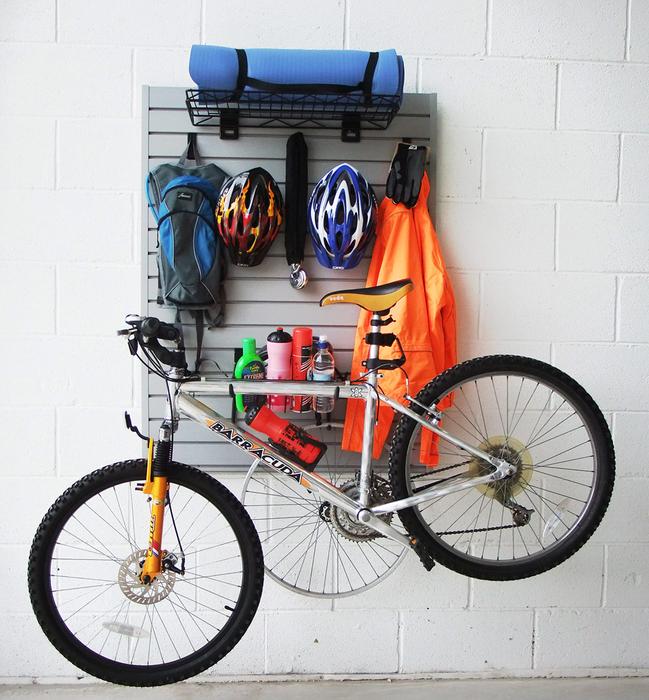 Five Effortless Ways To Save Storage Space In Your Home
Not having enough storage space is a common problem for most homeowners. Whether you're savvy with your storage or not, very few of us can afford a ten-bedroom house with enough wardrobe space to park a car. If you're finding your house is getting smaller by the minute as you acquire more books, clothes and cooking utensils, then it's time to do something about it! Here at Storage Maker, we believe that you can never have too much storage space. We've gathered together the five easiest ways to maximise your space to ensure that your home stays looking stylish without the excess clutter. 
Invest In A Quality Storage System
Yes, it's easy for us to justify this one - but it's true! Whilst your grandmother's old wardrobe might have been useful when you were moving into your first property and lacked any proper furniture, chances are that older furniture storage systems simply aren't as efficient as the modern ones you can buy today. If bedroom space is what you require, then opt for a clothing rack that also has shelving space tucked underneath for shoes or accessories. Units like these are far less hassle to adjust compared to a large wardrobe. You can easily rearrange your rack around and try it in different positions until you have something that works for you. If you own a bed that has space underneath it, then it might also be worth finding a roll-out storage box to keep any extra duvets, cushions or blankets out of sight.
Revive Any Dead Space
One of the most commonly underused spaces in the home is right underneath the staircase. Depending on the style, size and shape of your staircase, this area is often ideal for storing books and DVDs, holding cleaning equipment such as your hoover, or even as a small study if you have the room. Or else if you've got a dog and fancy utilising your staircase more efficiently, then this area could be perfect for a dog den! Take a look at the space you have and see whether you could install or build new shelving that would make better use of the space that you have. The same principle applies to landings, hallways or even outdoor side alleys for any weatherproof equipment.
The Sky's The Limit
Have you ever considered how the walls might also be a great option for some more vertical storage?
Kitchens are one of the quickest rooms in the house to get cluttered as you accumulate the latest gadgets, new crockery and stacks of cookery books. If you're finding that your cupboards are full to bursting with pots and pans, then why not try hanging your frying pans and saucepans from a vertical rack? A great option for those of you who take pride in your cooking equipment, this is a modern and practical solution for anyone who needs to free up cupboard space.
Another area that could benefit from a bit of wall mounted innovation is the garage. So many of us resort to leaving all our old boxes and bikes in the garage, meaning that the large space never gets used efficiently. If you're one of those people who can't actually recall the last time you parked your car in the garage, then you might benefit from our garage organisation kits! Some racks are designed for suspending bikes from, but there are also storage units available that are ideal for tools, accessories and recreational equipment. Leave these towards one end of your garage, declutter the rest and your car will finally be able to reside in the space it's meant for.
Attack the Attic
Aside from the garage, the attic is also another room in the house that many people use as a derelict dumping ground. But could your attic be used as something better? If your attic space is going to waste, then it's time to consider a conversion. A couple of years ago, the Nationwide Building Society calculated that the average loft conversion can increase a property's worth by about 22%, or £42,700 - making it a very tempting option.
The classic use for a loft conversion is to add an extra bedroom. In many ways this is the best choice as prospective buyers searching for homes often make the number of bedrooms a home has one of their key search criteria. If you free up the loft space for a spare room, then you can also invest in effective storage units to keep any rarely used items out of the way, whilst enjoying the additional value that the extra room adds to your home.
Get Funky With Your Furniture
Whilst it might not be practical to do an entire audit of your home to see which pieces of furniture are the bulkiest, every now and again it's good to see if your trusty sofas, chairs and tables are as efficient in the space as they could be. Nowadays there are plenty of multi-purpose options available when it comes to furniture - from benches that double up as trunks, beds that come with built-in storage boxes and tables with drawers or shelving underneath. Take a scan of your home, pick out the pieces that you're getting tired of and try to replace them with a stylish yet innovative solution. You'd be amazed at how much space you can save by investing in furniture that helps rather than hinders your attempts at tidying.
And there you have it! Which of these storage saving tips are you going to try? If you're looking for a new solution for your bedroom, garage or laundrette, then our Storage Maker kits might be right for you. Take a look at our impressive range right here and fall in love with your home again!